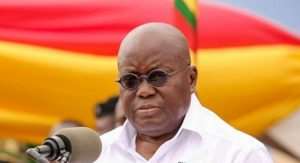 President Nana Akufo-Addo has lambasted the police officer who assaulted a woman at Shiashie branch of Midland Savings and Loans in Accra.
President Akufo-Addo said he supports fully any sanction the Police administration will take against the embattled police officer to serve as a deterrent to other recalcitrant officers who assault citizens instead of protecting.
"Yesterday we had some very bad news in Accra – police beating up a woman who had gone to get money at the Midland Loans and Savings Company. I want to say here: policemen are meant to protect citizens and not to assault citizens."
"The measures that the IGP has taken to sanction the erring policeman and to make sure these don't happen again, have my complete support. I support 100 percent the measures he has taken so that we can stop these incidents from proliferating," he added.
President Akufo-Addo made the remark at Nalerigu on Saturday during his tour of that the northern part of the country.
Background
Lance Corporal Frederick Amanor was captured in a video, violently beating up Patience Osafo who was reportedly at the Midland Savings and Loans banking hall to withdraw money.
In the video, the police officer, who was armed with an assault rifle, is seen striking the woman, who was holding her baby, multiple times on the head, first with an umbrella, and then with his fists.
The officer also attempted to drag her violently out of the building.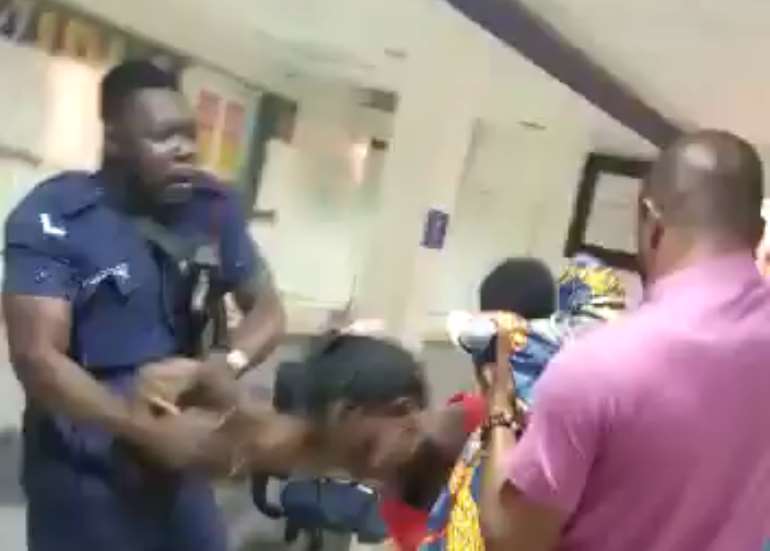 The woman was holding on to the baby while the officer kicked and shoved her around.
The viral video sparked public outrage , attracting condemnation from the Ghana Bar Association, Alliance for Women in Media, and the Ministry for Gender Children and Social Protection and other civil society organizations.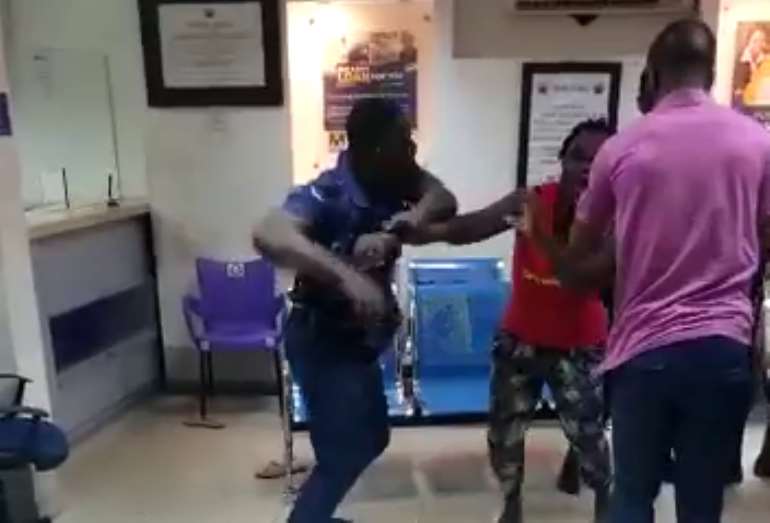 Lance Corporal Fredrick Amanor, has subsequently been detained in police custody pending further investigations.
Franklin Cudjoe threatens to sue Midland
Meanwhile, the president of policy think tank, IMANI Africa, Franklin Cudjoe will join forces some lawyers to drag Midland Savings and Loans to court for allowing a police officer brutalize a nursing mother at one of their branches in Accra.
"Now that the bank has said they are investigating the matter, it shouldn't actually end there. I'm likely to talk to a few lawyers to sue the bank so that the bank will pay substantial damages so that the lady is properly compensated…I don't think the best thing to do is to ask the police or any security guard to walk the woman out. The policeman was acting on instruction," he added.
Forgive our son – Officer's family begs
The family of Lance Corporal, Frederick Amanor is pleading with Ghanaians to forgive the officer for his action.
In a statement copied to citinewsroom.com the family said it had known Frederick Amanor as an amiable person, very caring and considerate," hence his behavior as captured in the viral video was unusual of him.