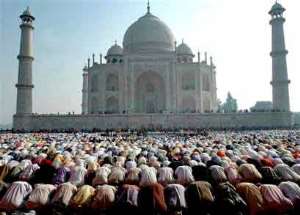 A traditional ruler in the Ashanti Region has applauded the brotherliness and friendship among Muslim and Christian fraternities, which has ensured peaceful and harmonious co-existence in communities.
Nana Nkansah Boadu Ayeboafo, Chief of Agric-Nzema, a suburb of Kumasi, says the mutual respect for both faiths exhibited by leaders and adherents was what true religion was about.
Nana Ayeboafo was speaking at a thanksgiving service organized by the Sekyere Presbytery of the Presbyterian Church of Ghana to climax its 15th Session at the Faith Congregation, at Agona in the Sekyere South District.
The thanksgiving service was attended by prominent Muslim Clerics and Nana Ayeboafo said it was 'joy to see the two religions together, serving the same God'.
He urged the youth to eschew laziness and drugs and rather embrace hard-work and truthfulness, while focusing on what could earn them a better living for themselves and their families.
Ms. Reckline Catherine, the District Chief Executive for Sekyere South, appealed to the youth to avail themselves to the various interventions being implemented by the government to get employment for themselves.
She also urged the people to ensure good sanitation in their communities to reduce the incidence of diseases.