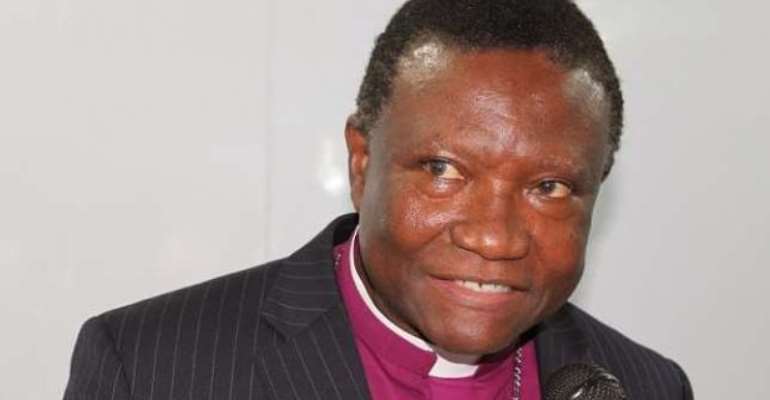 The Chairman of the National Peace Council (NPC), Rev. Prof. Emmanuel Asante, has disclosed that the decision of President Akufo-Addo to abort December 17 referendum is a commendable one.
According to him, it is very important for the President to seek broad consensus on such a delicate issue as the amendment of entrenched clauses.
Speaking in an interview with Citi News, Rev. Asante, reiterated that the decision is a step in the right direction.
"It is important that you put on hold once you begin to see that polarisation is coming on such an important issue. Once you see that positions have been clearly stated – that could create division in the country, it is better for us to hold on, educate the public until such a time that we begin to realise that it is a good thing to change," he said, and that "for me I think the decision to put it on hold until the attainment of broad consensus we would do ourselves well to hold on," he said.
President Akufo-Addo in a televised address on Sunday called for the withdrawal of the two Bills after he directed the cancellation of the December 17 referendum to amend Article 55(3) which was to allow political parties to file candidates for district-level elections.
"It is with deep regret that I have given instructions to the Minister of Local Government and Rural Development…to abort the process and see to the withdrawal of the Bills for the amendment of the Constitutions both in respect of Article 243(1) and Article 55(3)," the president said.
The appointment of the Metropolitan, Municipal and District Chief Executives (MMDCEs) is done by the president with the prior approval of not less than two-thirds majority of members of the assembly present and voting at the meeting.
The amendment of Article 243(1) which was a major campaign promise of the governing New Patriotic Party (NPP) is intended to allow Ghanaians to elect their own MMDCEs but the president has directed the process to be halted until such a time when it would be appropriate to continue with it; when a consensus is reached with all stakeholders.
—citinewsroom