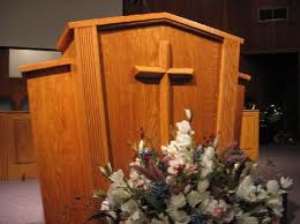 Sunday school children of the International Central Gospel Church (ICGC), Judah Temple at Bogrekrom in the Tarkwa Nsueam Constituency, on Sunday joined thousands of Christians around the world to commemorate Palm Sunday.
The children with their teachers sung praises songs, waved flowers and palm branches and also danced to brass band music to remember the triumphant entry of Jesus Christ into Jerusalem.
In an interview with the Ghana News Agency, the President of the Children's Department, Mrs. Charlotte Yenu, said as children of God they would continue to celebrate this special day because that was when Jesus Christ sacrificed his life to save mankind.
She said children have a significant role to play in the Kingdom of God.
Mrs Yenu, therefore, entreated parents to bring up their children under the knowledge and fear of God.
She later led the teachers and children to pray for the wellbeing of the Bogrekrom and the nation as a whole.