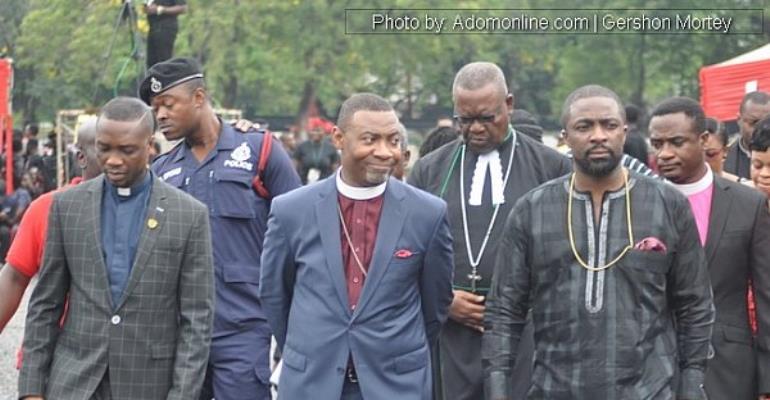 The founder and leader of Worldwide Miracle Outreach, Dr Canon Lawrence Tetteh, has said that he has no regrets over the contents of the message he preached at the burial service of late Dancehall artiste, Ebony Reigns.
The renowned Evangelist who has come under severe criticisms on social media for being overly 'harsh' on unbelievers said, he spoke the unadulterated word of God.
"I did not mince words at Ebony's funeral, I preached for 42 minutes and I meant every word that I said…," he replied the social media critics.
The commentators had opined that the Dr Tetteh was unfair to his audience with the use of words such as "foolish", "your mother", "your father", "shut up" and "keep quiet".
Some of the commentators also accused him of being boastful in his preaching.
Reacting to these criticisms, the man of God said he remains unshaken as according to him, he spoke the words God expected him to use in his preaching.
"God will not judge me based on the opinion of someone in the village but what I have been doing…," he said on Gangaa, a show on Adom TV.