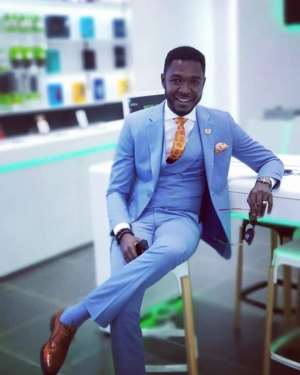 Radio Presenter cum gospel artiste, Kwame O. B Nartey, who has been described by many as the orchestra of the seeming rift between two Gospel artistes has clarified his earlier statement which has caused the uproar.
According to OB Nartey, he never put Joe Mettle ahead all gospel artistes in the country.
Clarifying his statement, he told The Spectator that it is unfortunate that comments he made that did not warrant attack had turned out this way.
"I did not make a comment seem to place Joe Mettle ahead of other artistes based on their artistry or music," he said.
For him, he only sought to put Joe Mettle's branding and promotion into perspective, in that the artiste had implored the right elements of marketing to make his brand appealing.
For him with this, if there is any call for international recognition and gigs, Joe Mettle would be the first to come to mind, due to his brand positioning, and this was not intended to look down on others.
"It is an industry we are growing if someone implores the right marketing mix to project his brand to the global platform, it is in the right order emulate and not be misconstrued," OB Nartey said
According to the Vision 1 FM Presenter, "I had no intention to ridicule others, it would be better for them to understand the question I was asked. I would beg everyone to listen to the context rather than make generalize the whole issued.
For him, promotion and branding are very key in gospel music, because it gives and identifies to an artiste and make them distinct from others, adding that it but be adhered to at all times.
There has been some misunderstanding on the gospel music front, as some comments attributed to Kwame OB Nartey has sparked some sharp rift, which led to an outburst from " Obi Nyane Me" hitmaker, Patience Nyarko.
According to Patience on Anigye Mmre on Onua FM last Saturday, for OB Nartey to put Joe Mettle above other Gospel Artistes was an insult, adding that Joe does not deserve the hype and the level he's been projected to be.
This has generated heated debates in the gospel music industry with others backing the Patience Nyarko's reaction, whereas some circles have expressed disapproval of her attacks on Joe Mettle's brand.