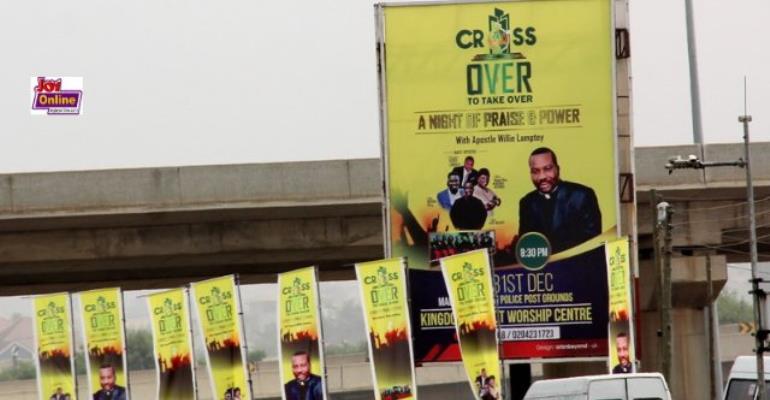 December 31st Watch Night Services are annual rituals in which Christians across the world gather at their local churches to pray and encounter God. It is also a time to ask for God's forgiveness and pray for divine guidance, protection and spiritual empowerment to sustain them for the coming years.
In Ghana the program has turned into a creativity battle among the charismatic churches after the Founder and Leader of the International Central Gospel Church Dr Mensah Otabil started holding his program at the Sports Stadium with the highly publicised CROSS OVER caption. His event has become a staple for many Christians throughout the country.
However the original December 3ist Watch Night is now abandoned by many of these charismatic churches thus replacing it with captions most suitable for them with giant billboards that display photos of founders and special guests.
Some say the size of these billboards reflect the church's financial status, and are mounted at strategic locations. Others say churches compete to see which congregation can outdo the other.
Myjoyline.com went to town and this is what we came across.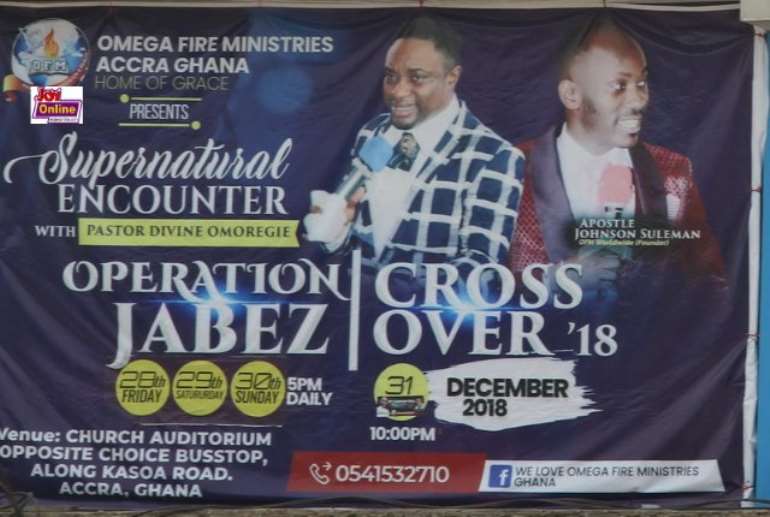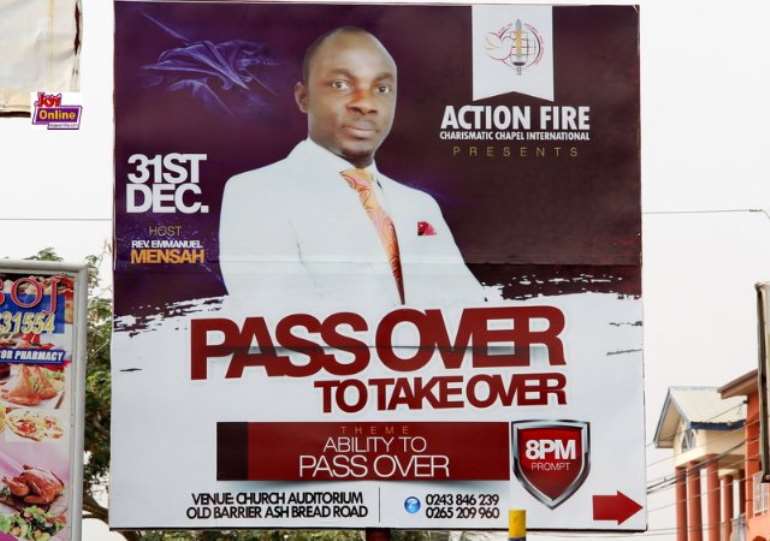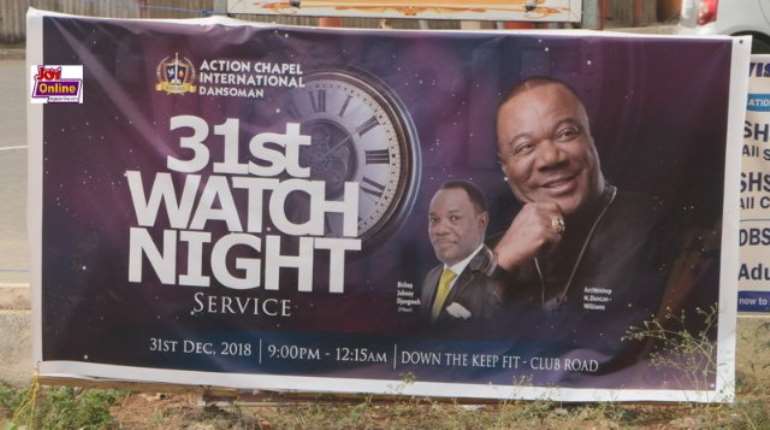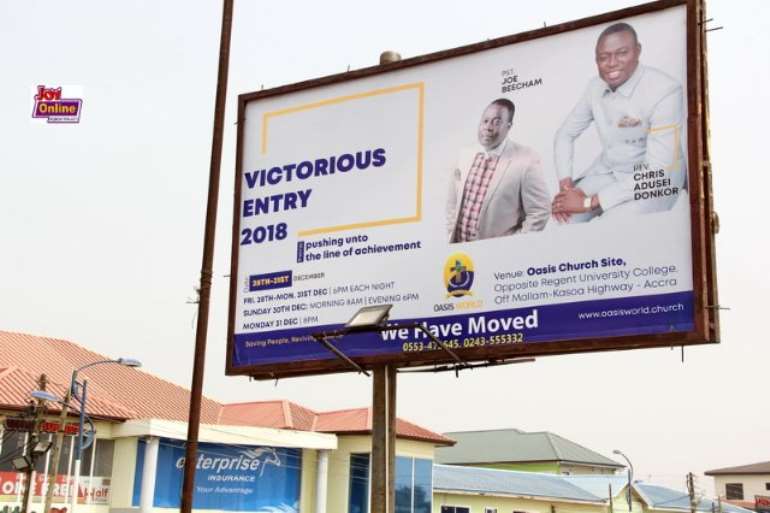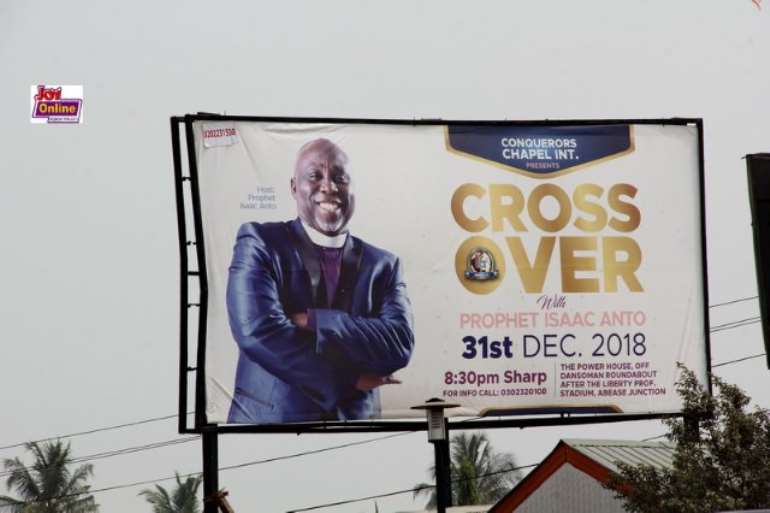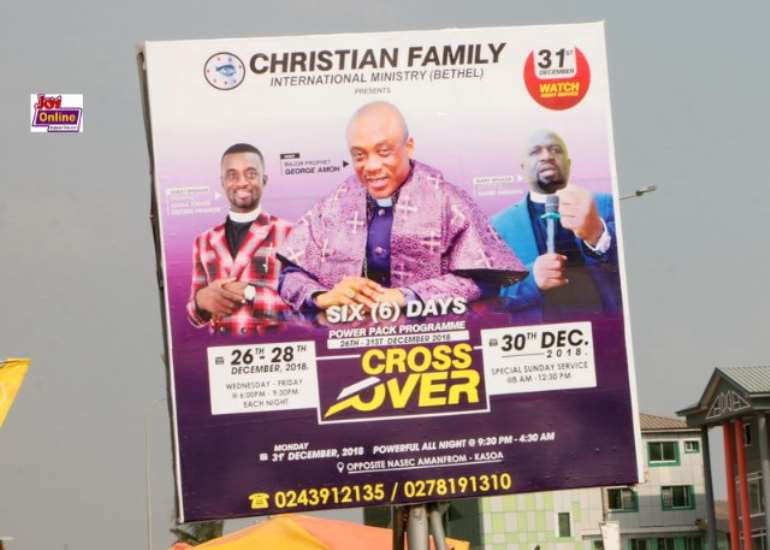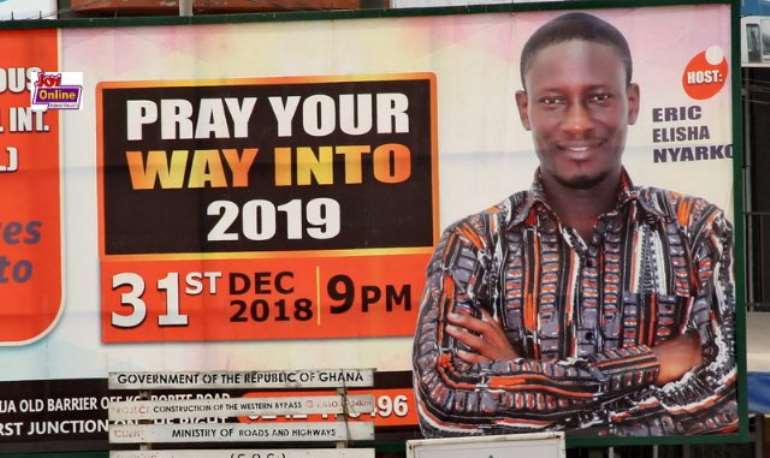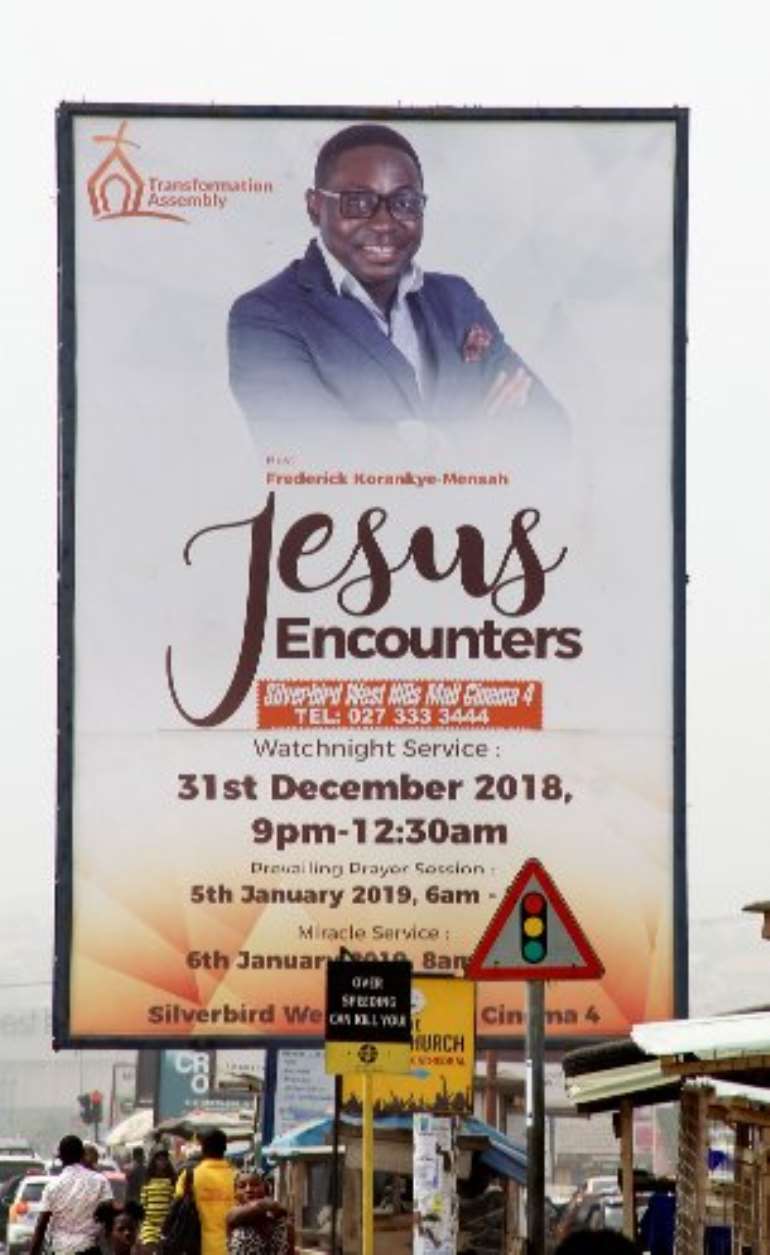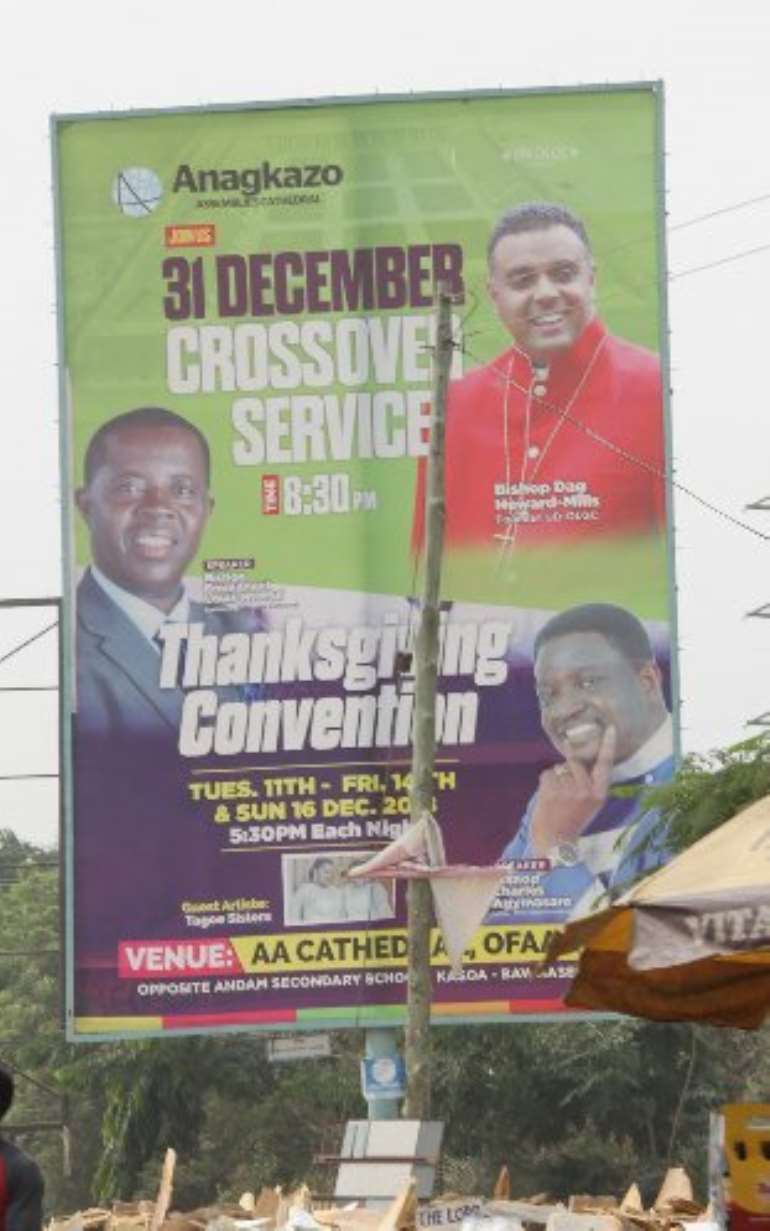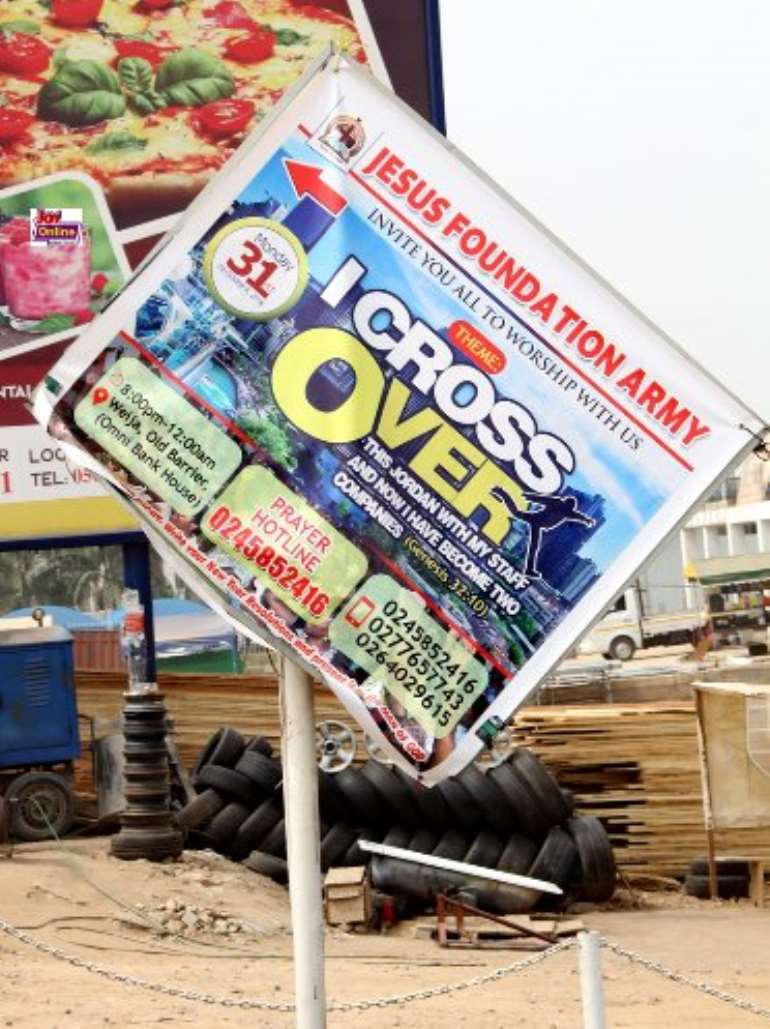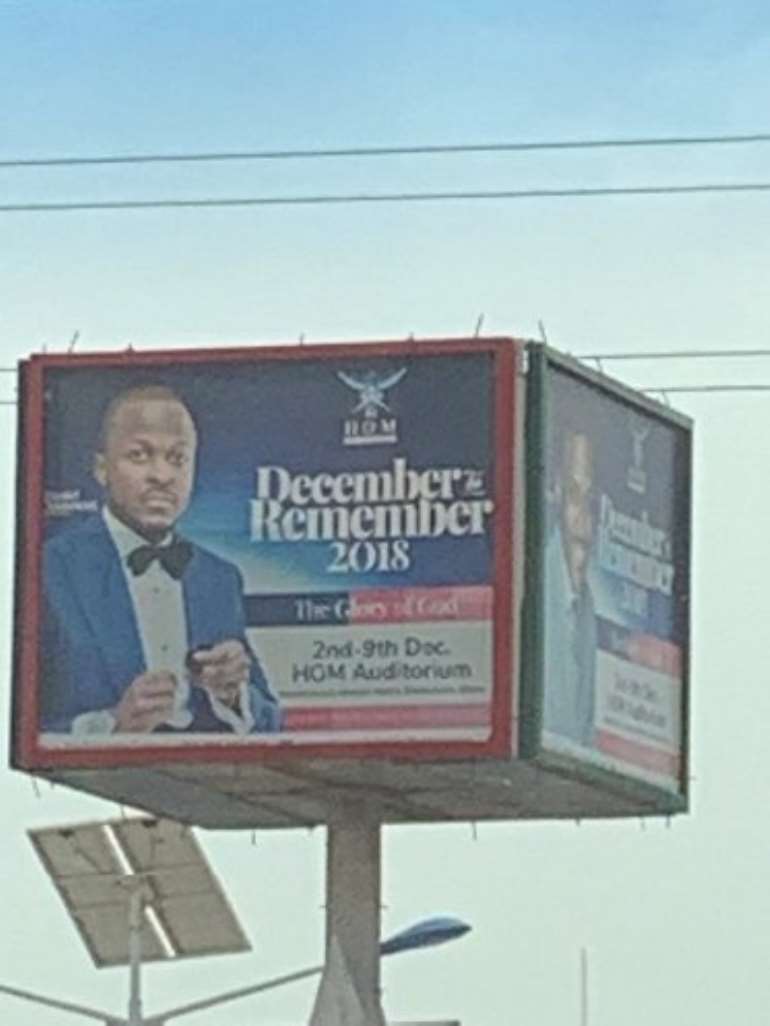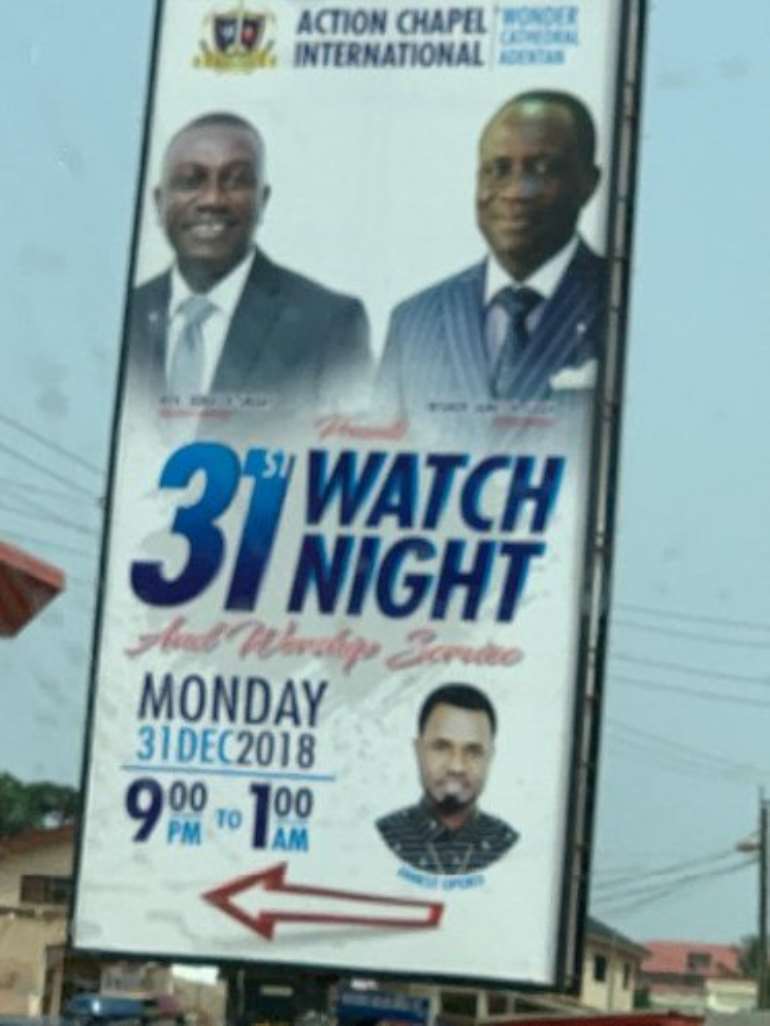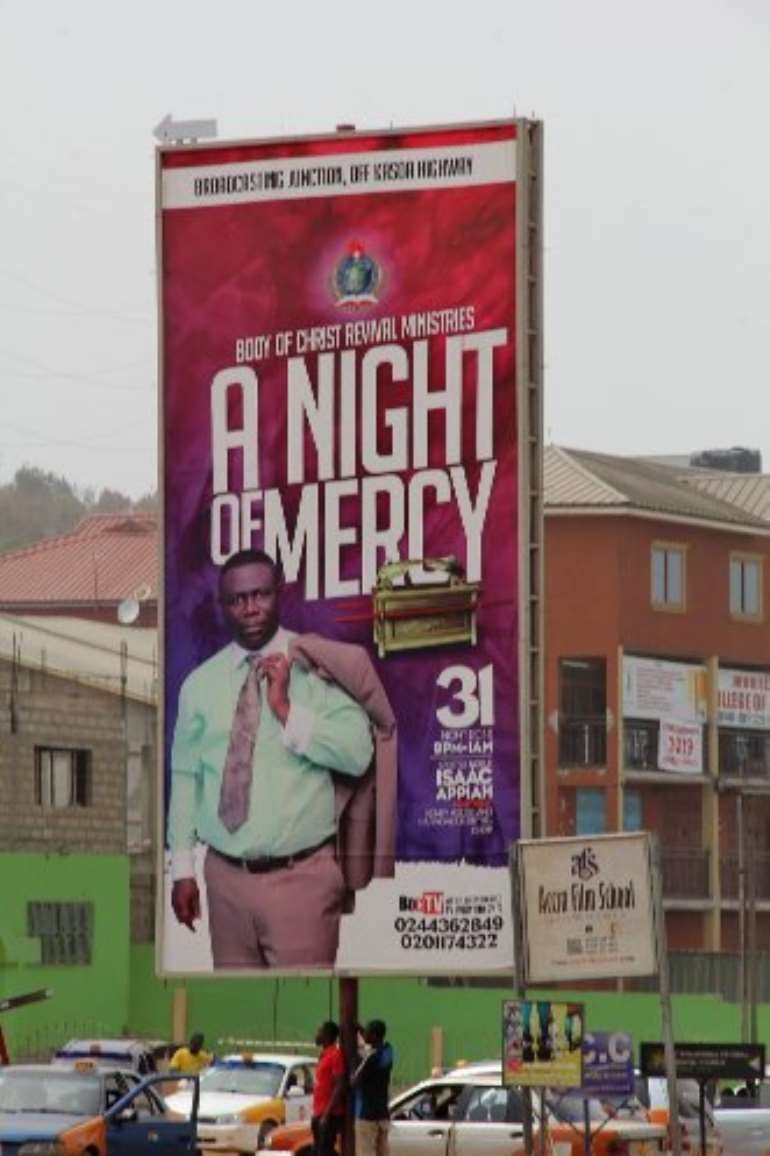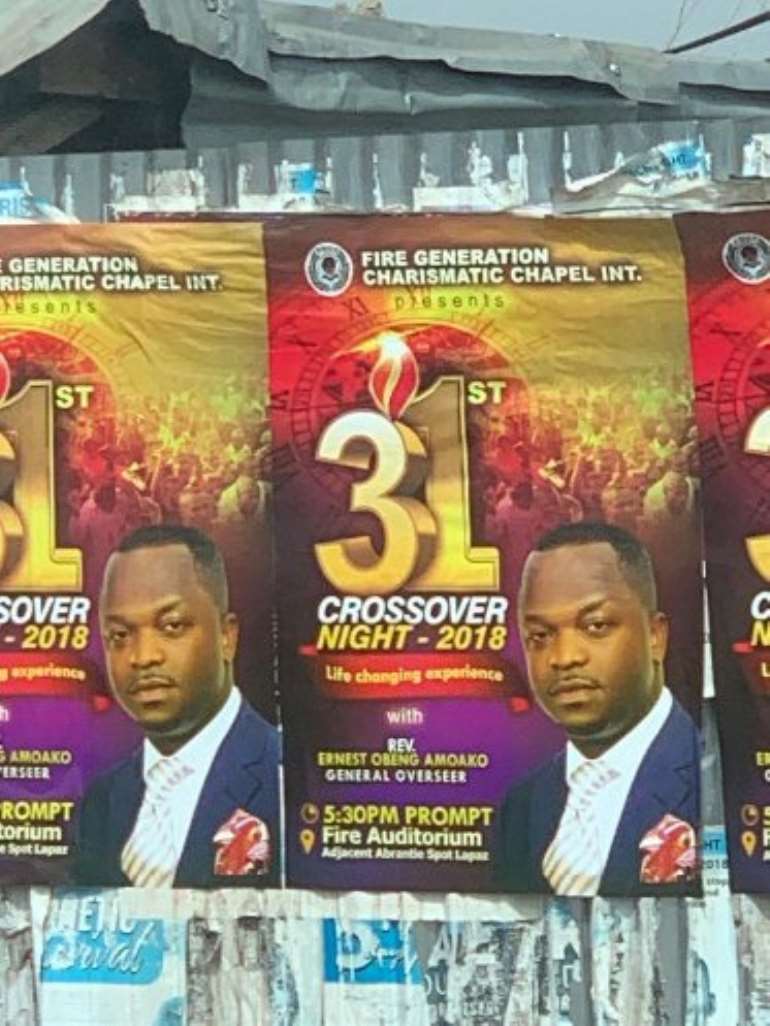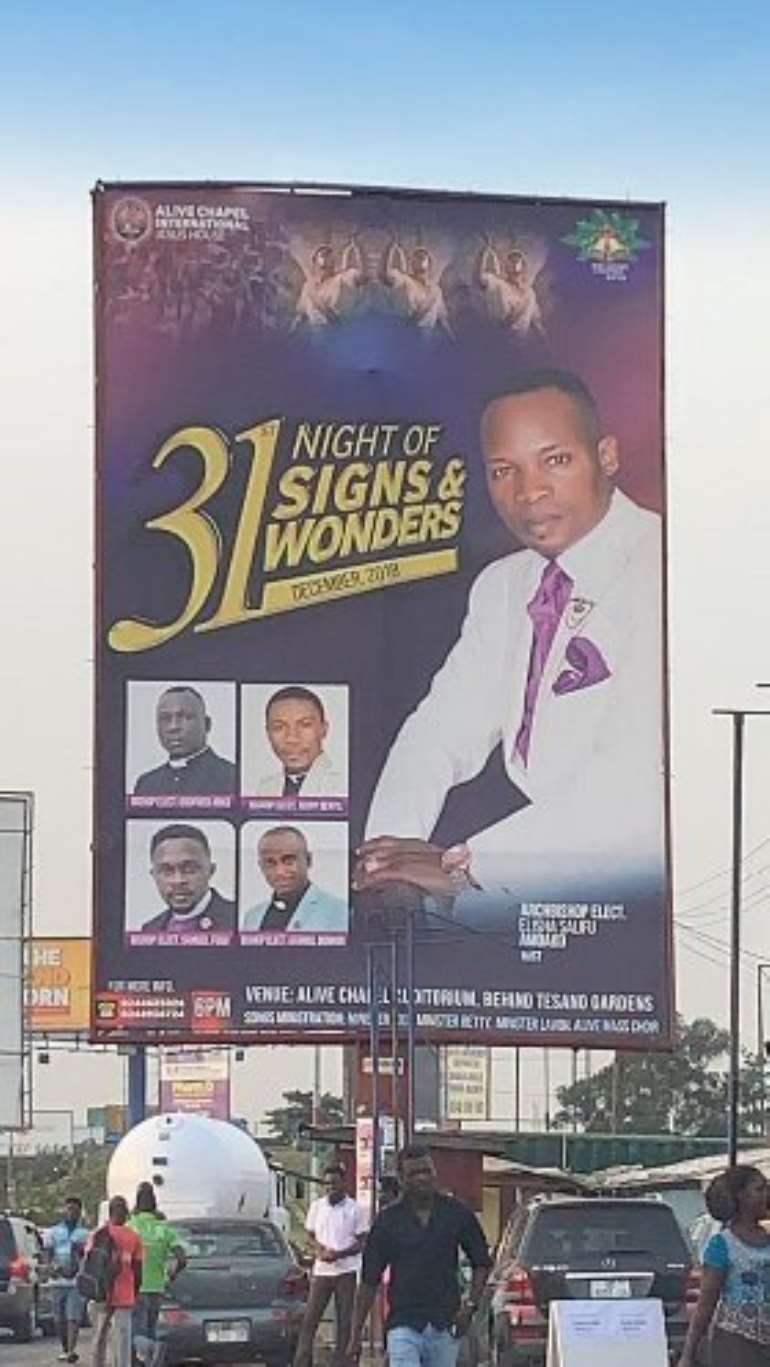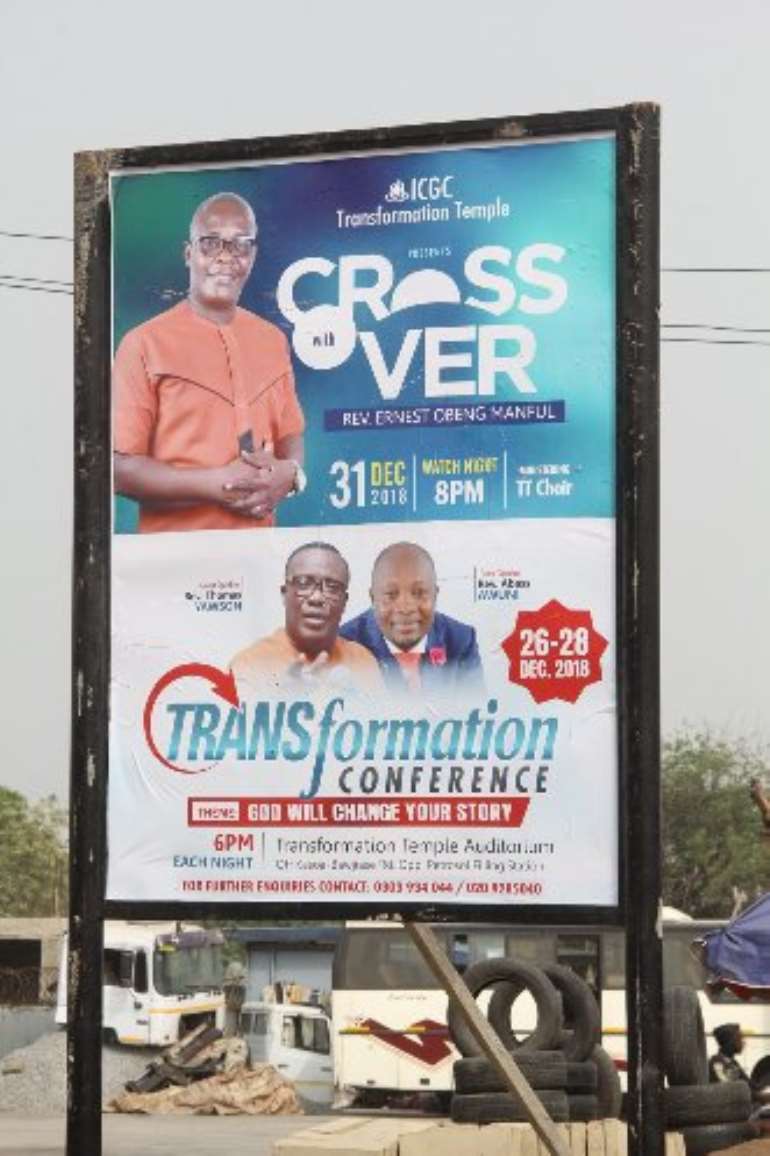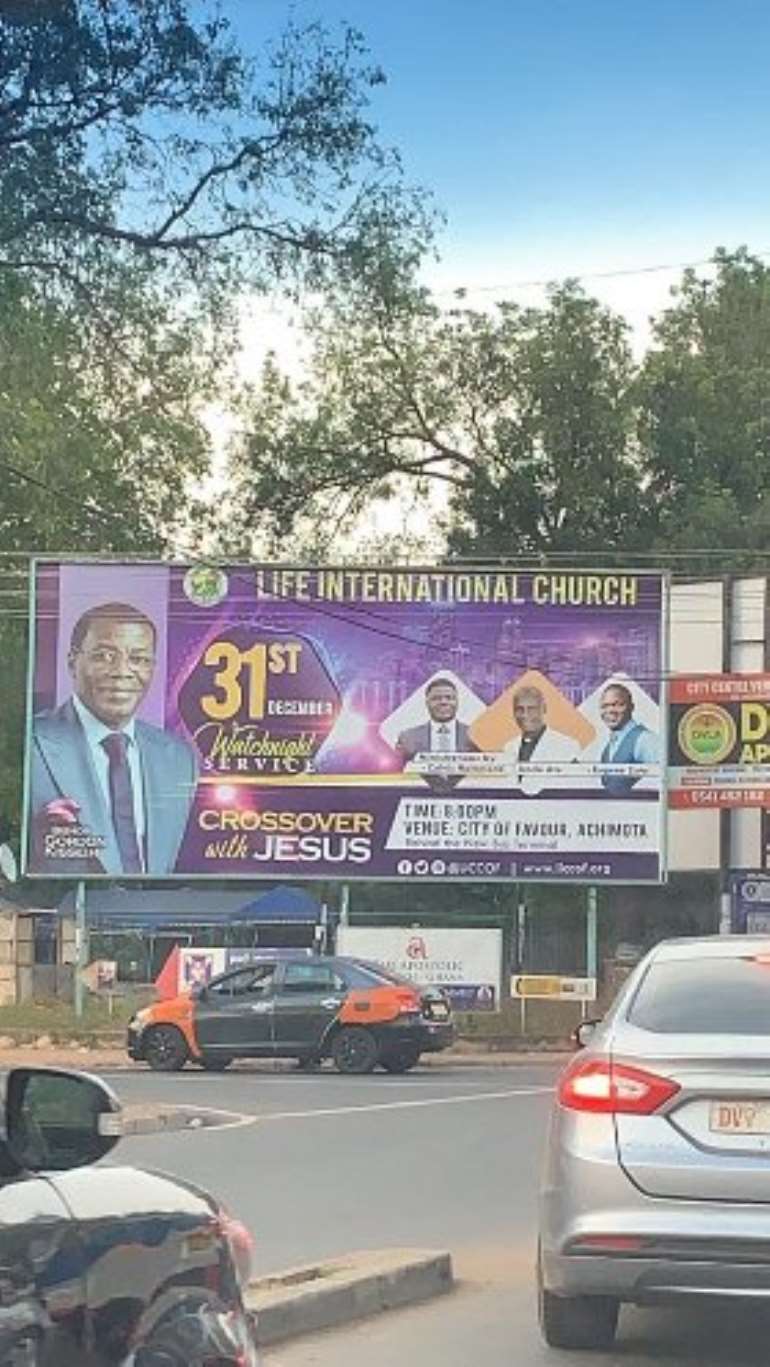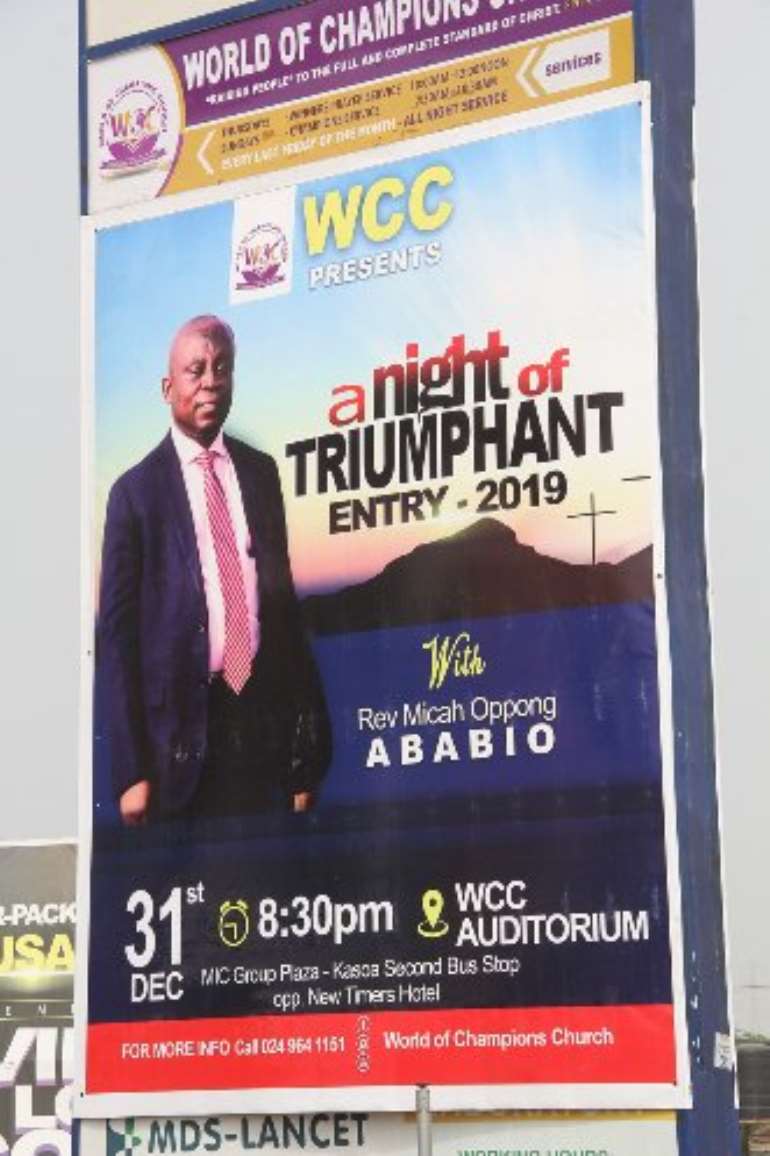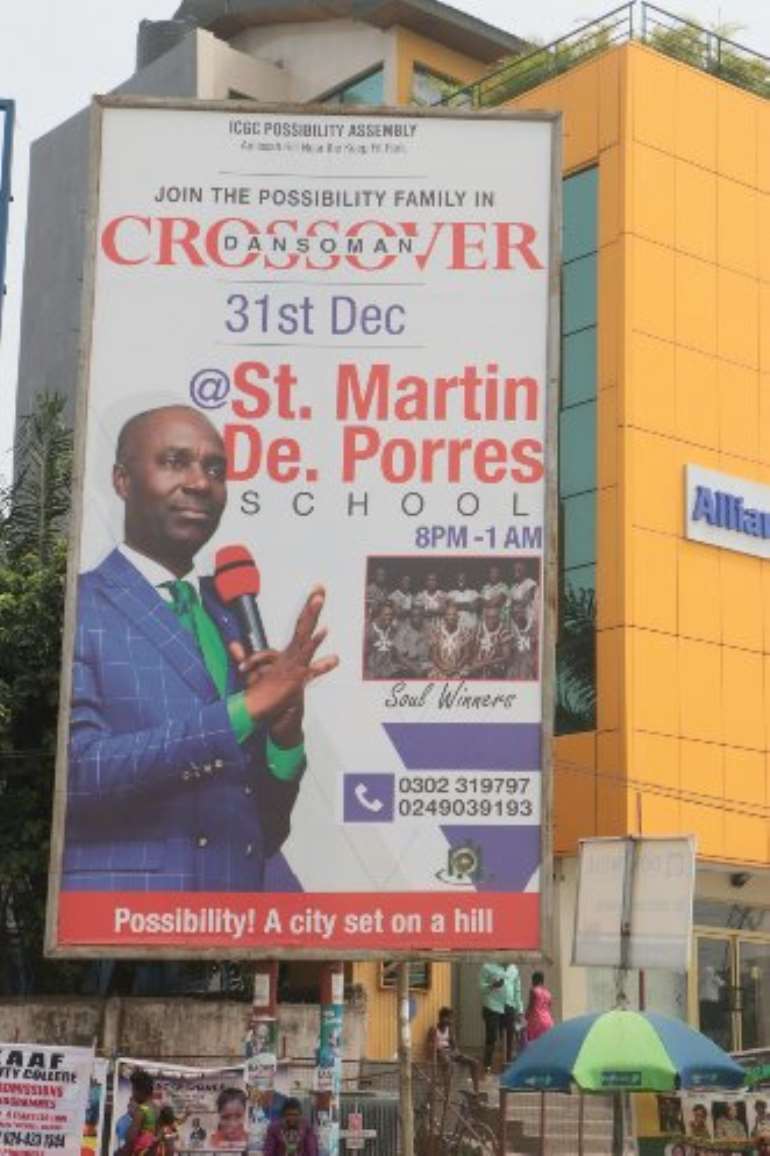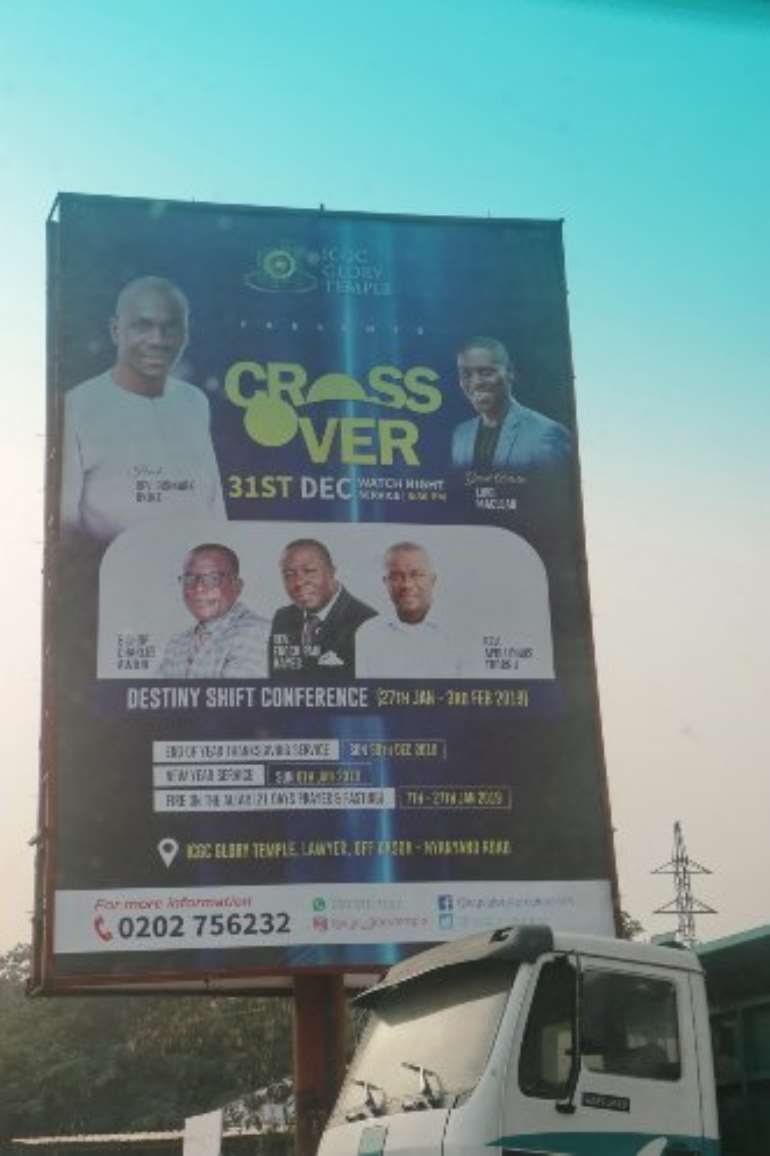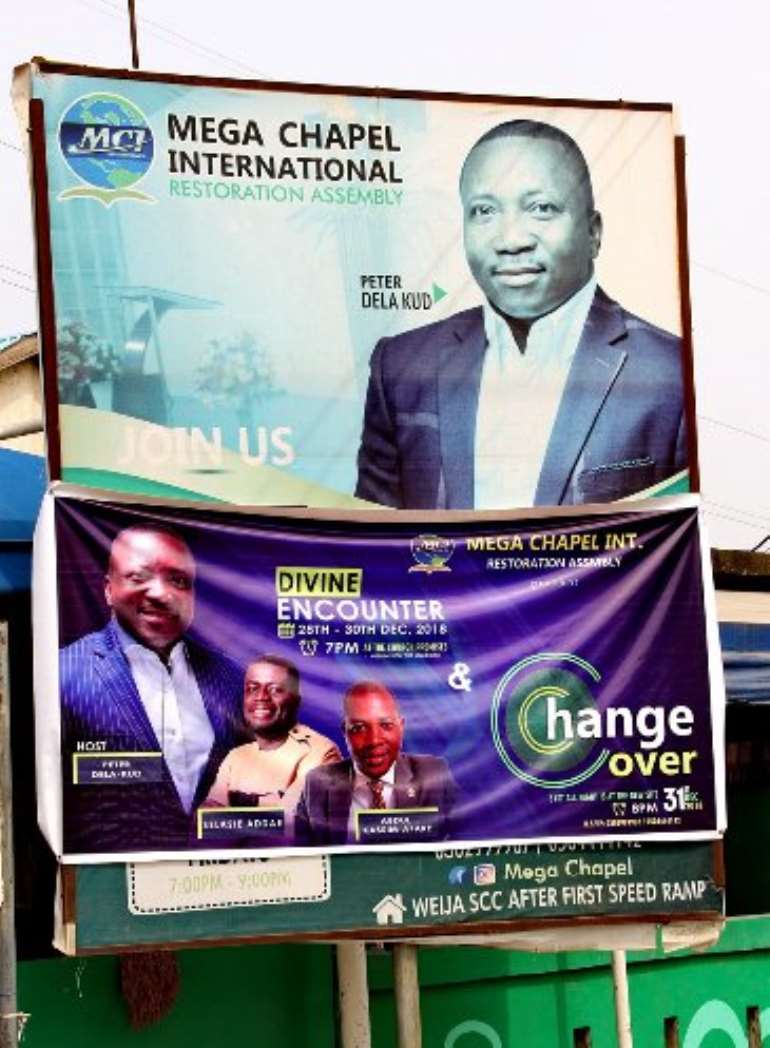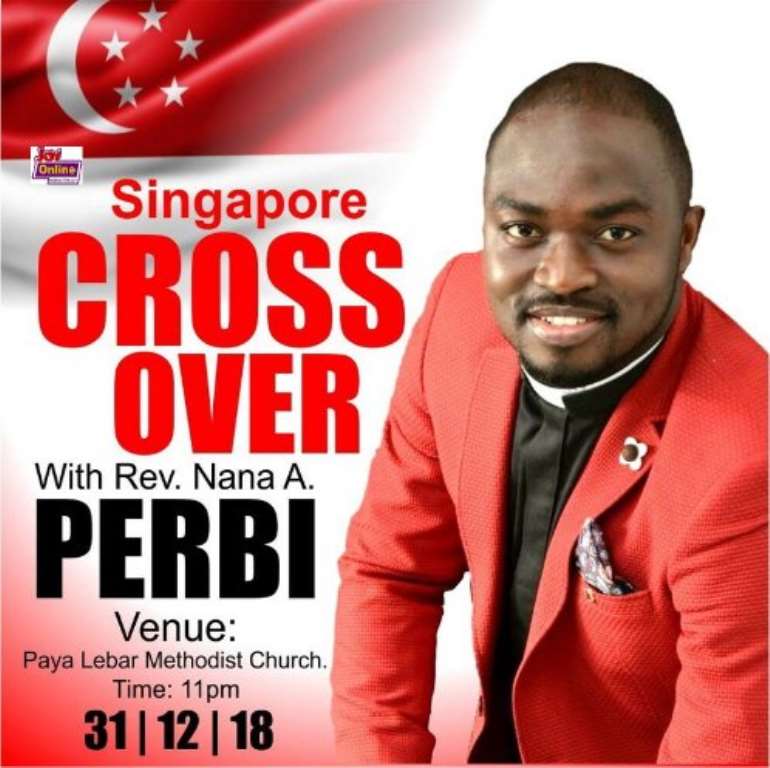 Source: myjoyonline.com