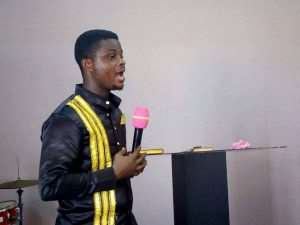 The family of the Ghanaian missionary who was allegedly shot dead in Cameroon by soldiers in that country, has expressed disappointment in the Ghanaian government for not doing much to assist them bring his remains home.
28-year-old Apostle Isaac Attoh was shot dead about a fortnight ago at Batibo, a suburb in the crisis hit Anglophone region of the country while returning home.
He left behind a widow and a two-month old baby.
The family says its persistent calls on the Ministry of Foreign Affairs to help return the body to Ghana have proven futile.
"When we heard the news on Monday, we went straight to Foreign Affairs and then they asked us to put it into writing which we did. On a Tuesday, we submitted a letter and then we asked if they could work to actually secure the body and have him brought to Ghana so we could give him a befitting burial."
"From what we heard, they were not fast enough and the Cameroonian government decided to order that his body be buried. I am surprised they took that initiative without alerting the family or the government of Ghana. We are appealing to the government to come to our aid because where it has gotten to, it is more of a political issue than a domestic issue."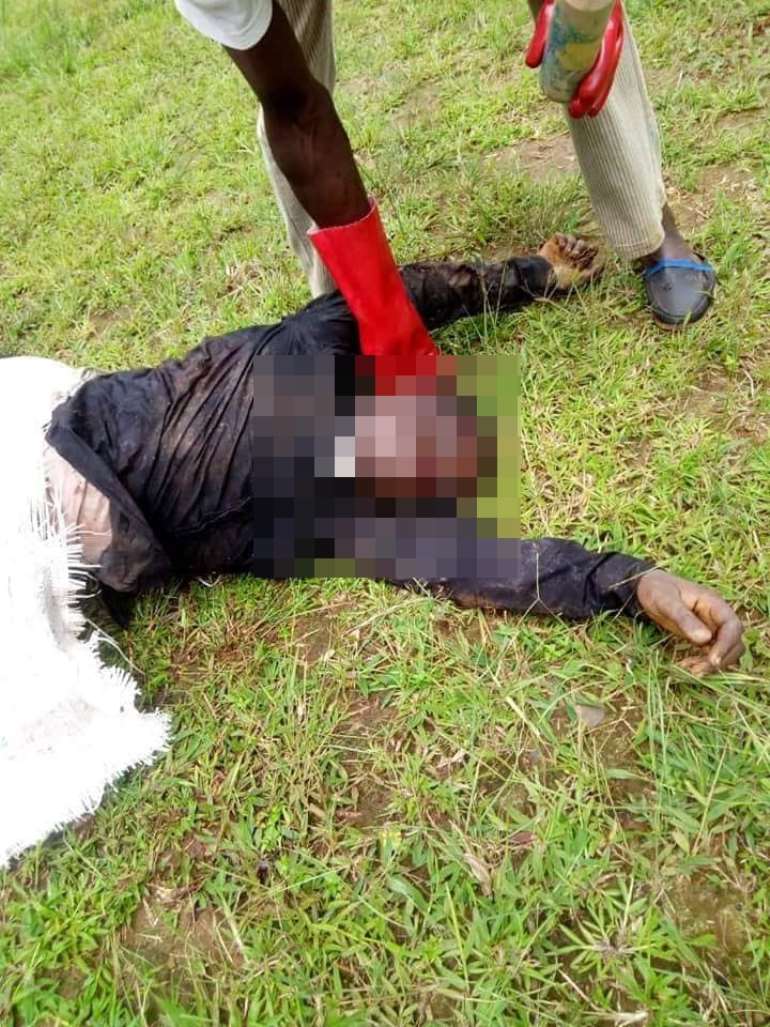 The deceased was dressed with his clerical when he was killed.
Observers have condemned the death of the Pastor, but the church in Cameroon is yet to make an official intervention.
Unconfirmed reports say Attoh was killed alongside two other Ghanaians who are yet to be identified.
Efforts by some stranded Ghanaian pastors and friends in Cameroon to retrieve the body of the deceased have proven futile, as the military is unwilling to release the body to anyone.
The late Isaac Attoh, the third of four siblings is survived by his wife and a 2-month-old baby boy.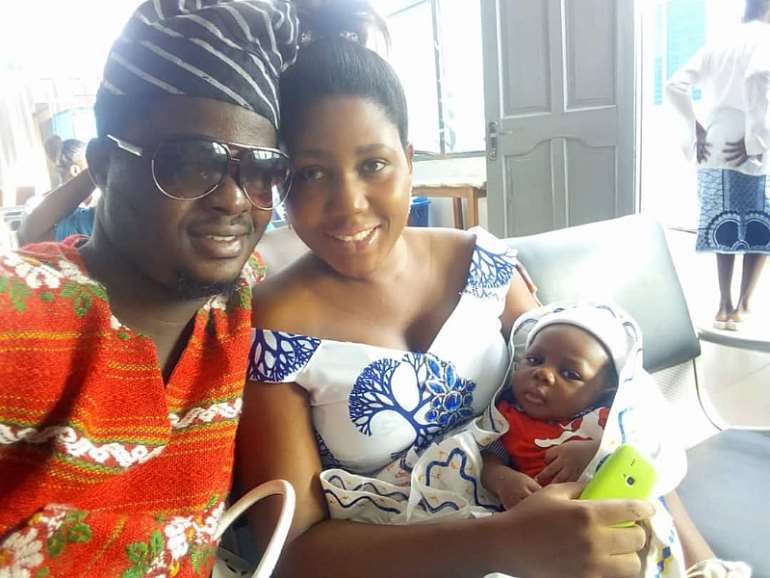 Pastor Isaac Attoh and his wife and child
His family is urging the Ghanaian government and the International community to intervene and get his remains ferried to Ghana for burial.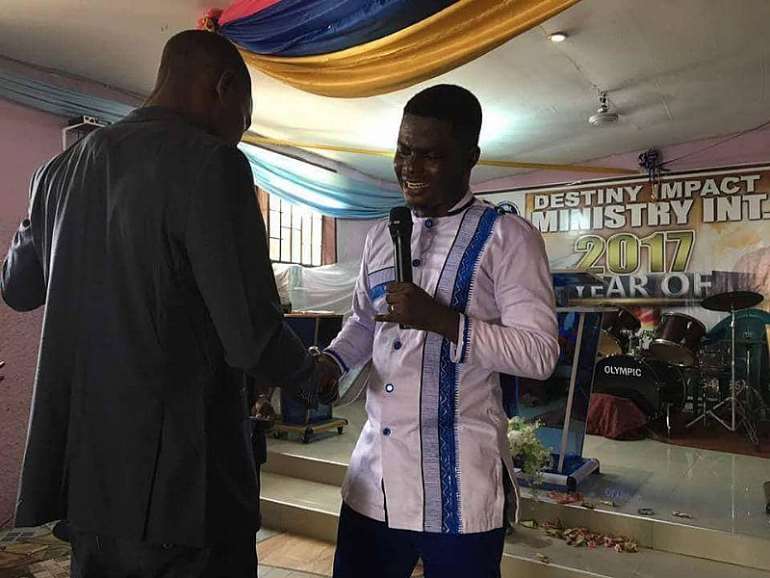 It is unclear why the pastor will be shot, but there is currently a fast-escalating chaos in Cameroon after some activists began peaceful protests to request that English language be used in the courtrooms and public schools of the country's two anglophone regions including Bamenda.
Dozens of people have so far died, with hundreds imprisoned, and thousands escaping across the border to Nigeria as a result of the situation.
If the situation is not defused through dialogue, the entire country could be destabilised ahead of elections in the autumn, according to the International Crisis Group.