Dr. Mensa Otabil's Integrity Is Intact; Stainless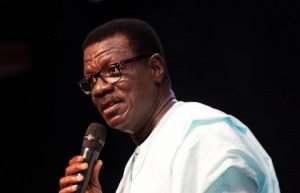 The International Central Gospel Church (ICGC) has affirmed its loyalty to its head pastor, Dr. Mensa Otabil, amid controversy over the role he may have played in malfeasances that led to the collapse of Capital Bank.
Dr. Otabil, the former Board Chairman of the now-defunct bank, appeared to be aware of the misuse of liquidity support from the Bank of Ghana, according to an investigative report sighted by citinewsroom.com.
The liquidity support amounted to GHc 610 million.
However, ICGC's leadership and membership stressed what they described as Dr. Otabil's integrity and transparency over 30 years of service in a statement of support.
"Throughout this period, you have demonstrated integrity at its highest level before us. Many of us have built our Christian character around the values you continue to exhibit. The transparency with which you have led this church continues to motivate us to do same when it comes to matters of integrity. At a time like this, we affirm our loyalty to you and celebrate you as the embodiment of Christian character."
Social Media has also seen the #istandwithotabil hashtag gain some prominence amid the revelations of apparent rot in Capital Bank ahead of its collapse.
Whilst critics have demanded some form of accountability from Dr. Otabil, sympathisers and some ICGC members have been declaring their unflinching support for the ICGC head pastor.
Touch not my anointed. #istandwithotabil man of integrity and vision. @MensaOtabil
— Kofi Larbie (@KofiLarbie) August 11, 2018
To a man I admire and deeply respect @MensaOtabil .Your integrity speaks for itself. #IstandwithOtabil pic.twitter.com/QbXpFbatCB
— DR.JEHADI OSEI-BONSU (@JehdOB) August 11, 2018
The #IStandWithOtabil trend is akin to Catholics saying #IStandWithPaedopholicPriests during the period when the church was confronted with decades of sexual abuse allegations.
If you know, you know.


— Phenomenal Femme (@bougiefeminist) August 11, 2018
The #IStandWithOtabil trend is a waste
This matter rather is a serious one. Not like the matters arising from Greater Works. This is one tied to his business reputation and by extension, his integrity.
Open up… https://t.co/wQEnlQmll7
— Ayimadu Nana Bekoe (@dukeofgh) August 10, 2018
Misuse of funds
Instead of using the money the central bank gave the Capital Bank as liquidity support for the bank's business, the management, with the approval of the Board Chair, diverted the money for other uses, leading to the eventual collapse of the financial institution in August 2017.
The monies were moved by a member of the Board, Ato Essien into companies believed to be owned by him and others on the money.
Some of that money was also reportedly presented as capital to secure a license for Sovereign Bank, which eventually collapsed.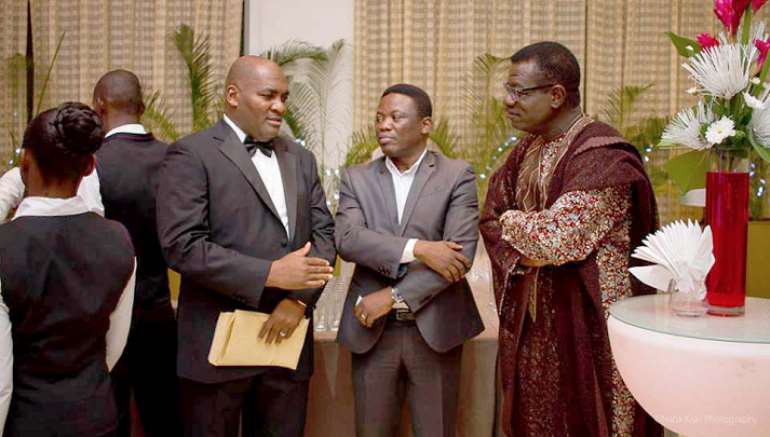 Mr Fitzgerald Odonkor (left), then-CEO of the collapsed Capital Bank, in an interaction with Dr Mensa Otabil (right), the Board Chairman of the bank, and Dr Stephen Enchill, the Vice Board Chairman
Among the noted transactions were GHc 27.5 million used for business promotion and handled by a board member; transfers to IFS amounting to GHc 23.9 million, transfers to Nordea Capital amounting to GHc 65 million, and transfers to All-time Capital amounting to GHc 130 million.
Concerning All-Time Capital, the report noted that "Mr. Ato Essien stated that the placement of GHc 130m with Alltime Capital was strategic and funds would be paid back by March 2016."
Dr. Otabil also assured management that he would ensure the funds were returned by March 2016.